TPT payment reimbursement information
Reimbursement can be cumbersome. We are committed to seeking reimbursement options and simplifying the process for our customers.
Transitional Pass-Through (TPT) Payment is a temporary additional payment established by CMS for new, innovative medical devices that demonstrate substantial clinical improvement over existing technologies. The intent of TPT is to facilitate access for Medicare beneficiaries to new innovative medical devices by allowing for adequate payment of these devices when used in an appropriate outpatient setting.
TPT is effective for two to three years to allow Medicare to collect the necessary cost data to incorporate the costs for these devices into the ambulatory payment classification (APC) rate for the procedure.
Medicare calculates the TPT payment based on the hospital's charges reduced to cost. This calculation is made by applying the cost-to-charge ratio (CCR) for Revenue Code 0278 (Medical/Surgical Supplies and Devices-Other implants) to the hospital's charge and then subtracting the device-related portion (device offset) of the relevant CPT code.1
Medicare formula to calculate TPT payment:

The SpineJack system
CMS recognizes Stryker's SpineJack system is a new technology that provides substantial clinical improvement over currently available treatments such as traditional balloon kyphoplasty,23 This determination is in line with the findings of the SAKOS trial.4
This is why the SpineJack system has TPT approval. The SpineJack system is one of only three orthopedic devices to receive TPT approval since 2016.5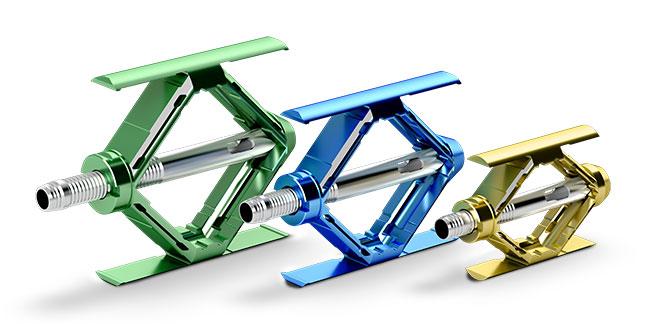 Billing and coding information for the SpineJack system