Stryker's Interventional Spine business announced that its proprietary SpineJack system is now the first vertebral augmentation system indicated for use in the treatment of both osteoporotic and traumatic vertebral compression fractures, including burst fractures. The SpineJack system provides anterior column support via a minimally invasive, posterior approach and is indicated for use with or without posterior fixation and in combination with Stryker VertaPlex or VertaPlex HV bone cement.
This indication for use provides a new treatment option for patients suffering from burst fractures, which account for 14% of all spinal injuries.1 The SpineJack system provides a minimally invasive solution for physicians to reduce the fracture2 and help patients return to the activities they enjoy.
The SpineJack system is an industry-leading device that has been used in Europe to successfully treat osteoporotic and traumatic fractures for over a decade. We are excited to partner with our customers to improve healthcare for U.S. patients suffering from these painful and debilitating fractures," says Greg Siller, Vice President and General Manager of Stryker's Interventional Spine business.
Please see the full indication for use for details. For questions or media inquiries, please click here.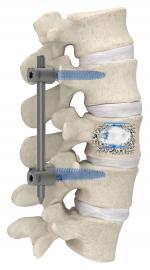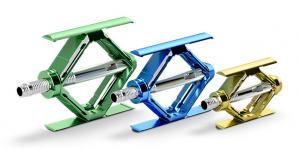 About Stryker
Stryker is one of the world's leading medical technology companies and, together with its customers, is driven to make healthcare better. The company offers innovative products and services in Orthopaedics, Medical and Surgical, and Neurotechnology and Spine that help improve patient and hospital outcomes. More information is available at: