OmniCurve® curved balloon system
Designed to reach midline every time
Our OmniCurve curved balloon system aims to make your perioperative experience more predictable. With added ability to penetrate various bone densities, enhanced steering control and maneuverability, and an introducer curve that you trigger, today's advanced design aims to deliver the power and reliability you need to reach midline.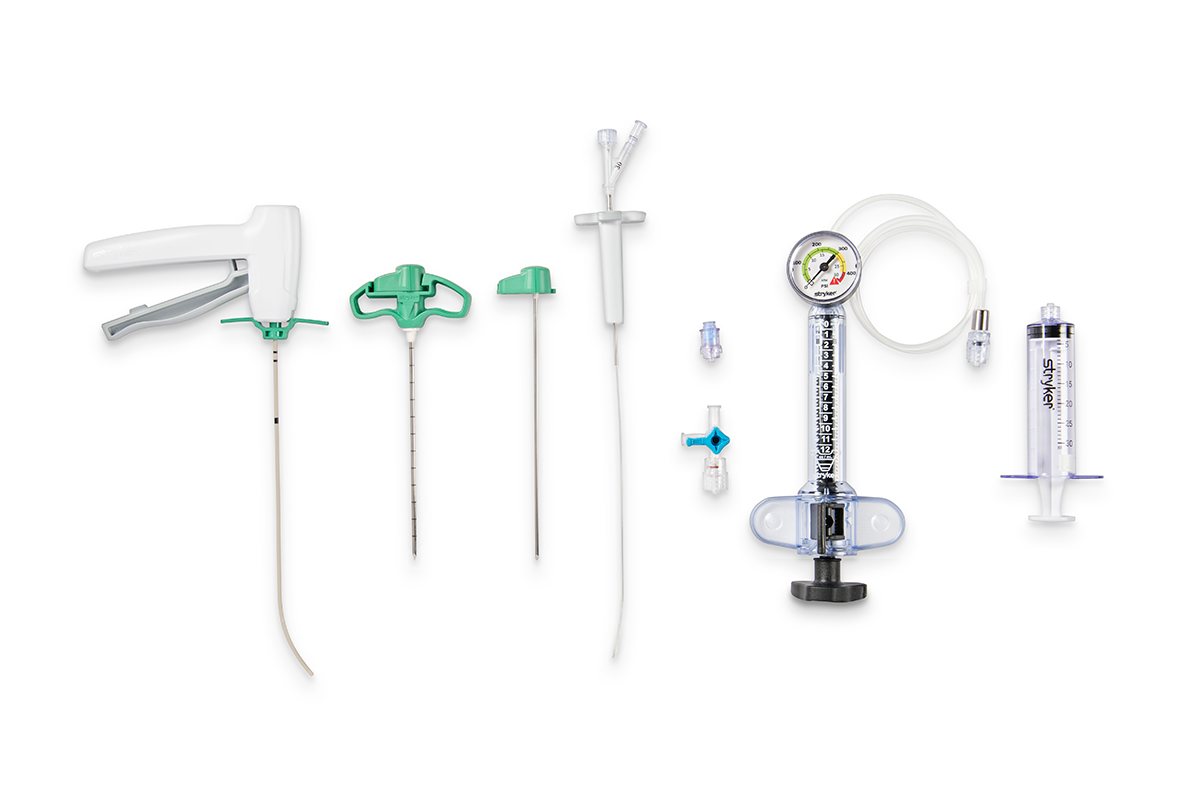 We offer among the largest balloons on market, with our largest capable of creating a void comparable to bipedicular balloons.1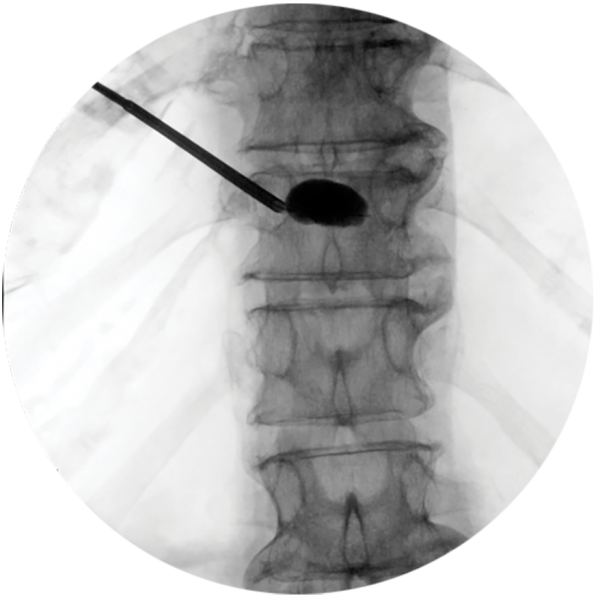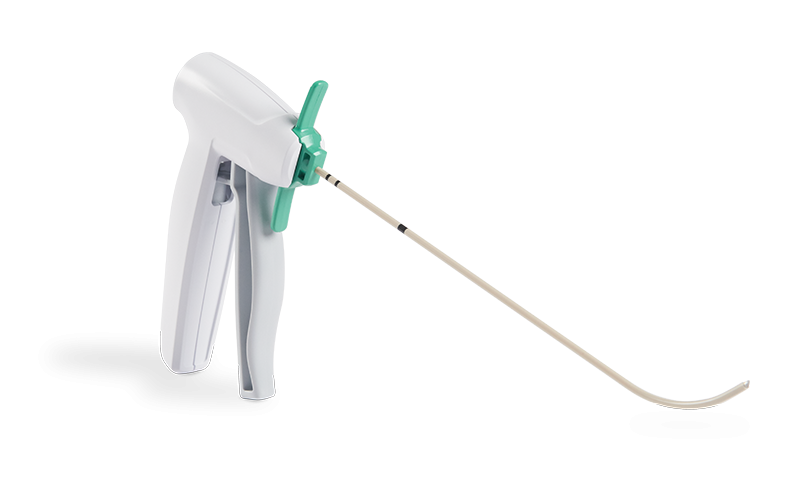 Intuitive, streamlined unipedicular workflow
One incision, one void, one fill.
A curve you control
Provides straight, smooth entry down access cannula, then controlled, repeatable curved entry into vertebral body with the grip tension lever.
Enhanced steering
Bevel-tip provides enhanced midline performance and directional maneuverability in varying bone density.
Designed for efficiency
Sheath provides single working channel for introducer, balloon and cement. For further efficiency, the device can be repositioned without disassembly.
Procedure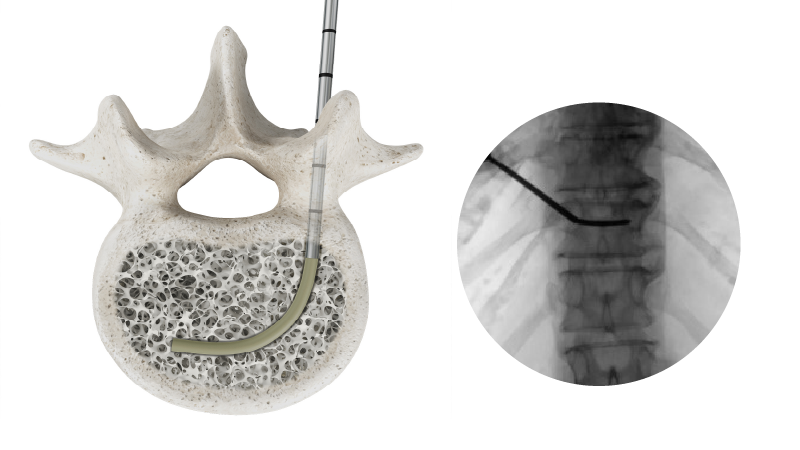 1
Insert OmniCurve introducer with radiopaque sheath.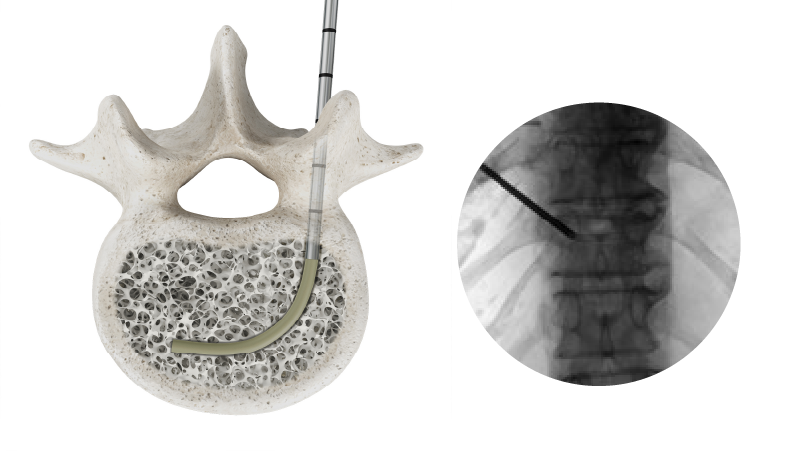 2
Remove OmniCurve introducer, leaving sheath in place.
3
Place balloon down the sheath, pulling back to expose the balloon.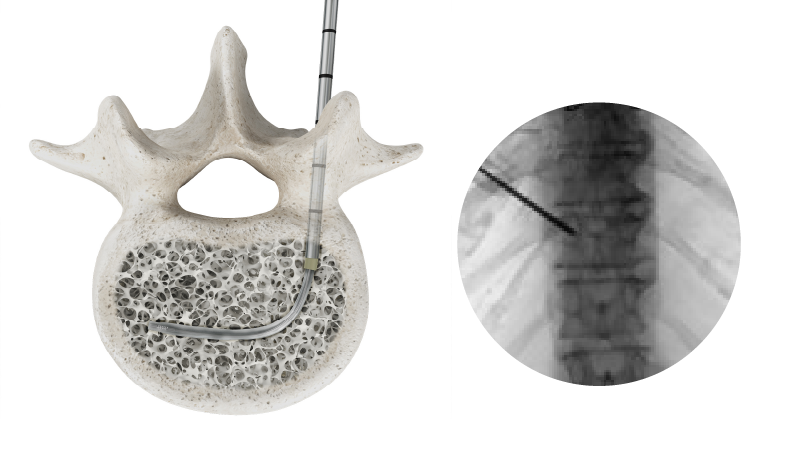 4
Expose OmniCurve balloon by retracting the sheath.
5
Inflate the balloon.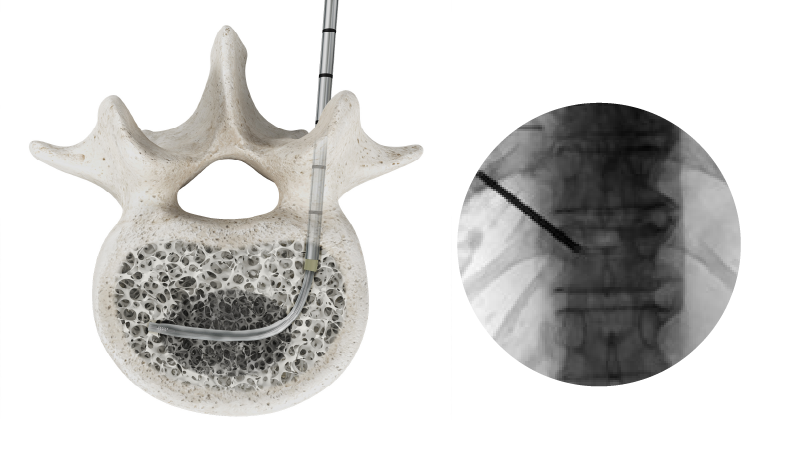 6
Deflate the balloon, remove the balloon assembly, re-advance sheath.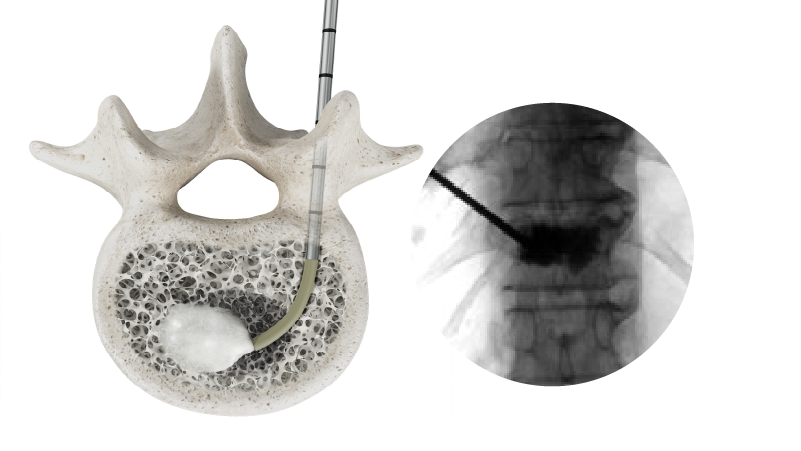 7
Connect cement delivery device to sheath and inject cement.