Bone cements and mixer & delivery systems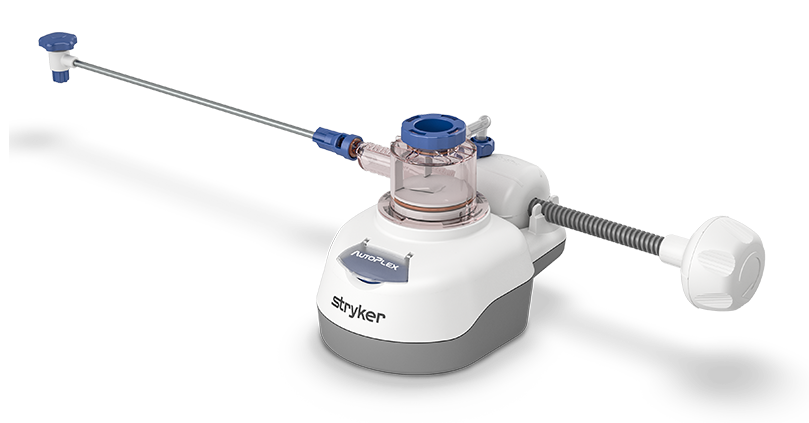 AutoPlex mixer and delivery system
The AutoPlex system is fast and easy to use. With the press of a single button, it mixes, transfers and primes (ready to inject) highly viscous bone cement for delivery in less than 60 seconds.1
Mixing
Automated and blade-driven mix chamber provides consistent and thorough blending of components.
Delivery
Lightweight, ergonomic delivery injector

Provides 12 cc of deliverable cement1

Closed mixing, transfer, and delivery system prevents exposure to harmful fumes

Flexible extension tube and delivery cartridge, totaling 16" in length, helps ensure radiation safety

Easily connects to access tool

Delivers 0.5 cc per full turn1

Simple and reliable handheld injection
VertaPlex HV bone cement
VertaPlex HV bone cement is used for treating vertebral compression fractures. It reaches a thick viscosity as soon as it's mixed and maintains viscosity for an average of 18 minutes.2
VertaPlex HV cement was introduced in 2009 to address specific viscosity and working time preferences for physicians. In 2015, VertaPlex HV became the first polymethylmethacrylate (PMMA) cement in the U.S. to receive 510(k) clearance for the fixation of pathological fractures of the sacral vertebral body or ala using sacral vertebroplasty or sacroplasty.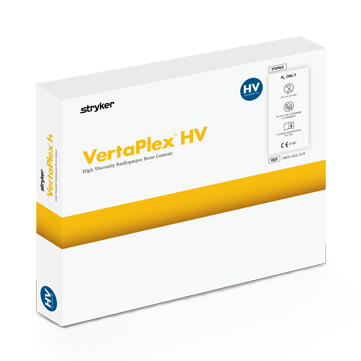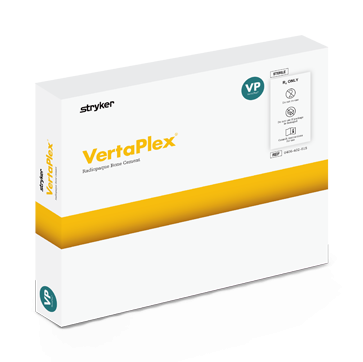 VertaPlex bone cement
VertaPlex bone cement has been developed for physicians who want low initial viscosity and increased working time. Advantageous for multilevel vertebral augmentation, VertaPlex bone cement maintains its toothpaste-like consistency for an average of 20 minutes.2
SpinePlex bone cement
SpinePlex bone cement is a derivative of Simplex P bone cement and has an average working time of 10-12 minutes. It contains the same PMMA as Simplex P and is manufactured using the same proprietary process. Simplex P bone cement has proven through clinical testing to have high fatigue,3 compressive and flexural strengths,4 and low creep.5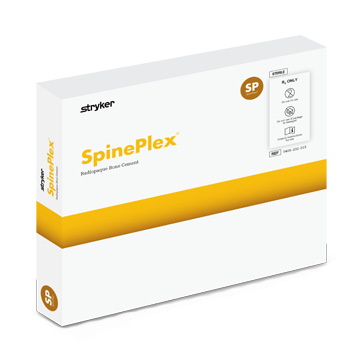 Warning/adverse events
Serious adverse events, some with fatal outcome, associated with the use of bone cements for vertebroplasty, kyphoplasty and sacroplasty include myocardial infarction, cardiac arrest, cerebrovascular accident, pulmonary embolism and cardiac embolism. Although it is rare, some adverse events have been known to occur up to one year post-operatively. Additional risks exist with the use of bone cement. Please see the IFU for a complete list of potential risks.