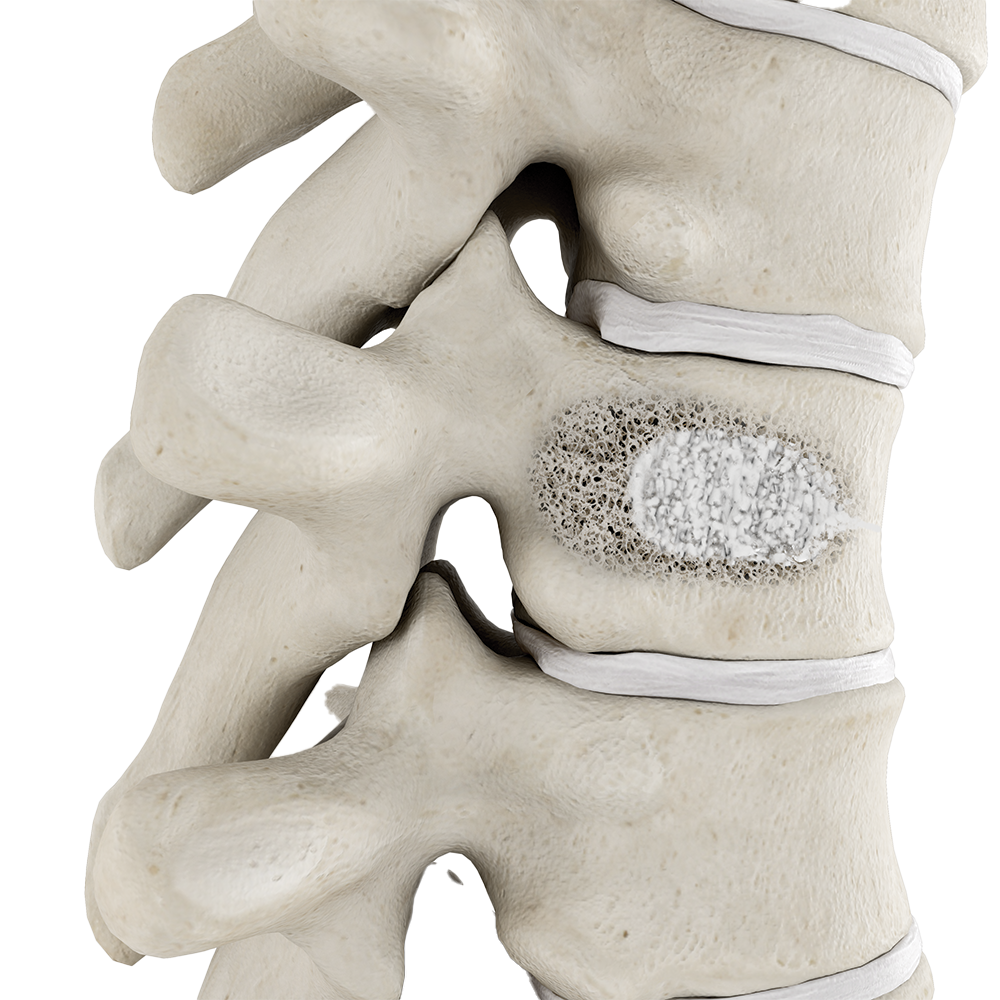 Vertebroplasty
Relief. Supported by over a decade of clinical evidence.
Vertebroplasty is a well-established treatment of vertebral compression fractures (VCFs). Over a decade of clinical studies have demonstrated positive outcomes following vertebroplasty for the treatment of VCFs.12345
The benefits of a vertebroplasty procedure:

Stabilize and strengthen
Vertebroplasty uses a specially formulated acrylic bone cement to stabilize and strengthen the fracture and surrounding vertebral body. It's done on an outpatient basis and requires only a local anesthetic and mild sedation, eliminating the complications that may result from open surgery and general anesthesia.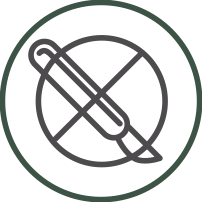 Minimally invasive
Vertebroplasty is done through a small puncture in the skin (as opposed to an open incision).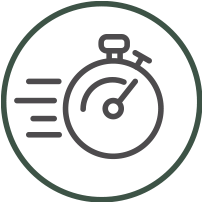 Quick and simple
The procedure typically takes about 30 minutes to complete.
The clinical outcomes couldn't be more clear
Studies have shown vertebroplasty to be a safe and effective treatment option for vertebral compression fractures.
Procedure18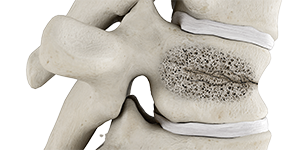 1
---
Vertebral compression fracture is identified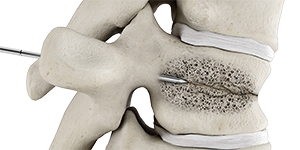 2
---
Needle is guided into fractured vertebra using fluoroscopy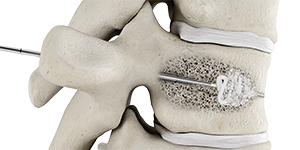 3
---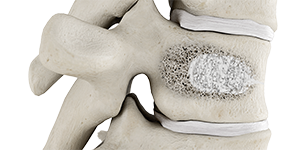 4
---
Stabilized vertebral body