VCF accessories
Curette
Our curette offers a minimally invasive solution for displacing cancellous bone during percutaneous balloon-assisted vertebral augmentation procedures.
Available in 10g and 11g

Raised thumbwheel for precise depth adjustment for preferred bone displacement

Depth markings at every 2mm ensure accurate identification of device depth

Wide-grip ergonomic handle with integrated thumbwheel for single-handed device control

Nitinol distal tip geometry for effective bone displacement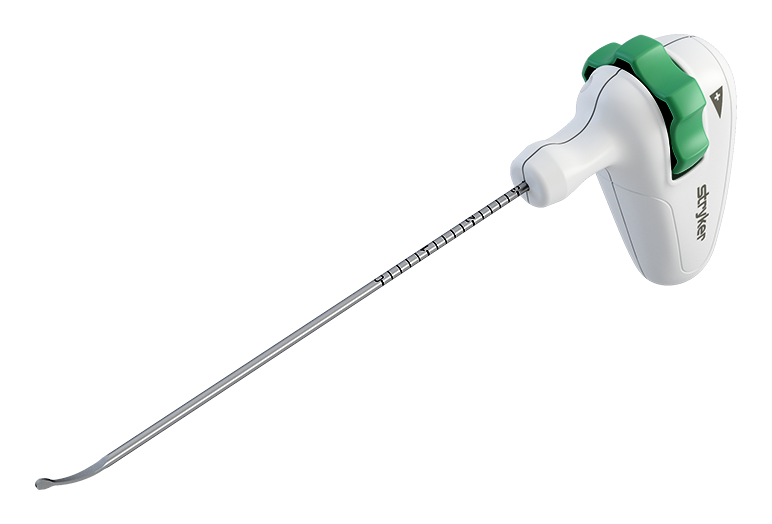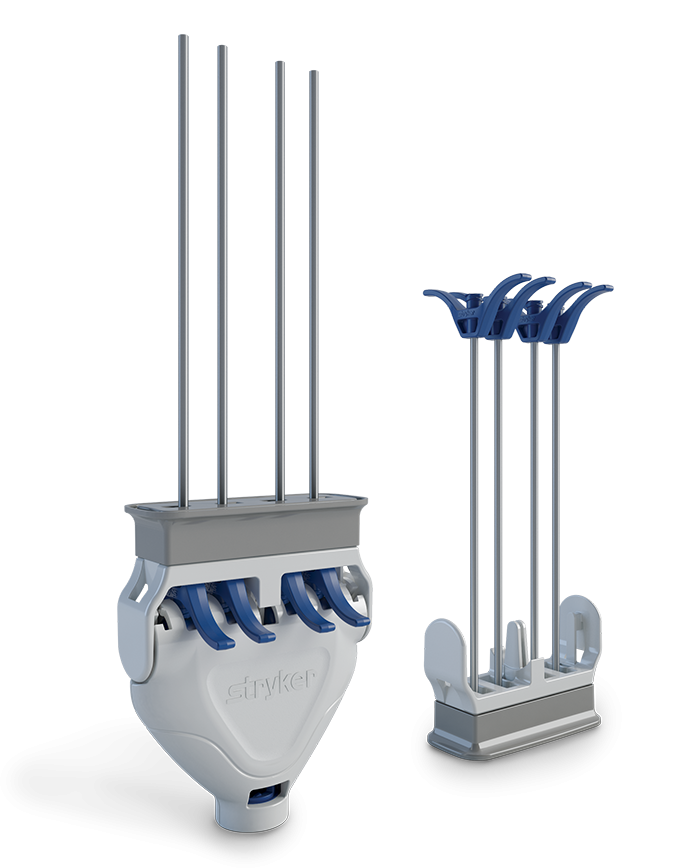 VertePort X4 manifold cement delivery assistant
Our cement-filling device loads up to four cement cannulae at one time, affording an opportunity for quicker and more efficient procedures.
Flexibility allows 1 to 4 cartridges to be filled at the same time

Standard configuration quick connects with AutoPlex system

PCD adapter quick connects with PCD system

Luer valves provide smooth connect and disconnect of the cartridge

Cement only flows to loaded cannula site

Cartridge can be used as a stand for back-table organization
VertePort cement cannula
The VertePort cement cannula is a coaxial, hollow-needle system developed specifically for vertebral augmentation. The system offers multiple ways to deliver bone cement during vertebral augmentation procedures. By providing continuous access to the vertebral body, the VertePort cannula allows increased control while delivering cement with the use of a traditional injector. If used to hand obturate cement delivery, it allows an opportunity for the delivery of thicker cement and increased working time.
Available in 8, 10 and 11 gauges

Maximizes flexibility during vertebral augmentation procedure


Provides constant unobstructed access to the vertebral body

Allows easy delivery of high-viscosity cement

Designed for precise control

Ability to deliver cement through hand obturation and / or injector

Allows an opportunity for extended working time with the use of hand obturation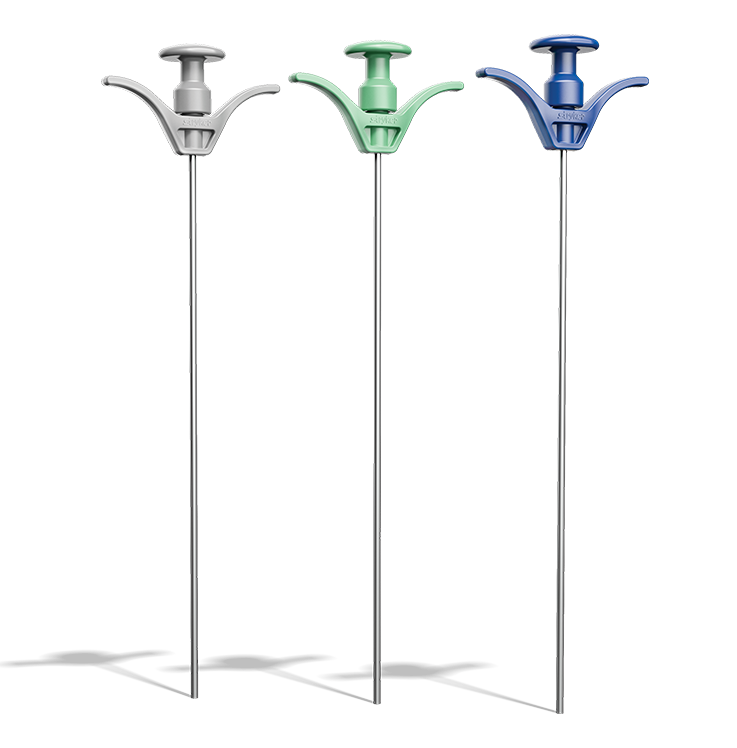 Bone biopsy kits
Our bone biopsy kits are compatible with our 8, 10, and 11 gauge needles. The coaxial design allows for biopsy collection of a core sample within the vertebral body. This streamlined technique can be used in conjunction with VCF procedures or independent biopsies.
Includes the coaxial biopsy needle, with a plunging stylet and a 3cc syringe

Bone biopsy kits for the iVAS system feature a rotating handle

Bone biopsy kits for the iVAS system increase biopsy protrusion
Access cannula
Our access cannula allows the stylet to lock from either side of the handle, ensuring security when used in hard, cancellous bone. Once the stylet is inserted into the cannula, simply rotate the handle in either direction to lock it securely in place. Our cannula will help you achieve a smooth and secure needle placement.
Available in 8, 10 and 11 gauges

Dual direction locking for ease of use

More customized procedure experience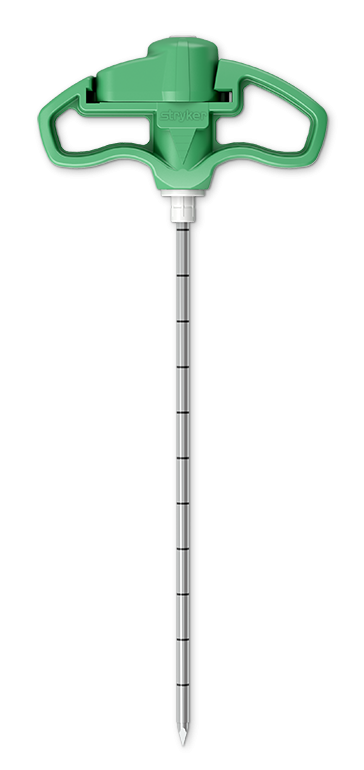 Warning/adverse events:
Serious adverse events, some with fatal outcome, associated with the use of bone cements for vertebroplasty, kyphoplasty and sacroplasty include myocardial infarction, cardiac arrest, cerebrovascular accident, pulmonary embolism and cardiac embolism. Although it is rare, some adverse events have been known to occur up to one year post-operatively. Additional risks exist with the use of bone cement. Please see Instructions for Use (IFU) for a complete listing of warnings, precautions and adverse events.