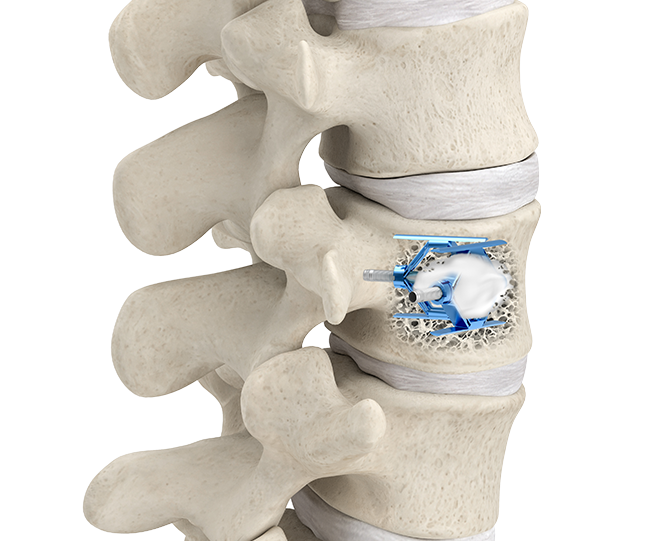 SpineJack® procedure
Take VCF treatment to new heights
For over 35 years, osteoporotic vertebral compression fracture (VCF) treatment has focused primarily on pain management. It's time to take treatment to the next level.
SAKOS pivotal trial results for SpineJack system
Restores midline vertebral body height1
Protects from adjacent level fractures1
Demonstrated improved VAS pain scores in patients at 1 month and 6 months post-procedure compared to BKP-treated patients1

Based on instrumentation limitations, traditional fracture treatments have overlooked reduction, fixation and restoration. The SpineJack system gives you the tools to take control of the procedure.
Preparation and expansion kits
The SpineJack system offers three implant kit sizes: 4.2mm, 5.0mm and 5.8mm. Each kit contains the appropriate instrumentation for the procedure—first for preparation, then for expansion and fracture reduction. The range of sizes accommodates various anatomies and fracture types.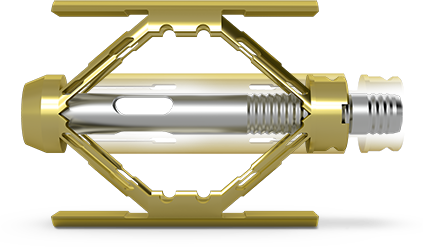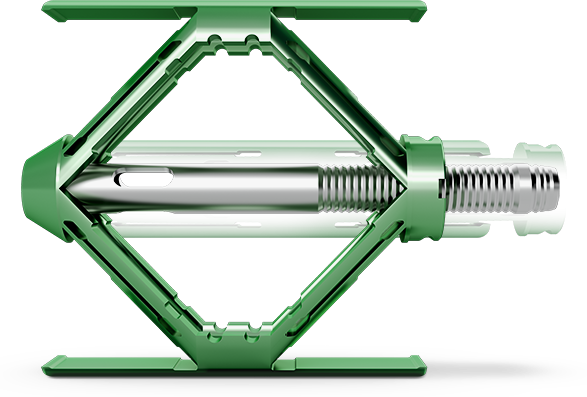 Pre-procedure planning

Pedicle width
A pedicle width of 0.8mm larger than the desired implant size is recommended to ensure safe placement (e.g., 4.2mm implant + 0.8mm = 5mm minimum pedicle width).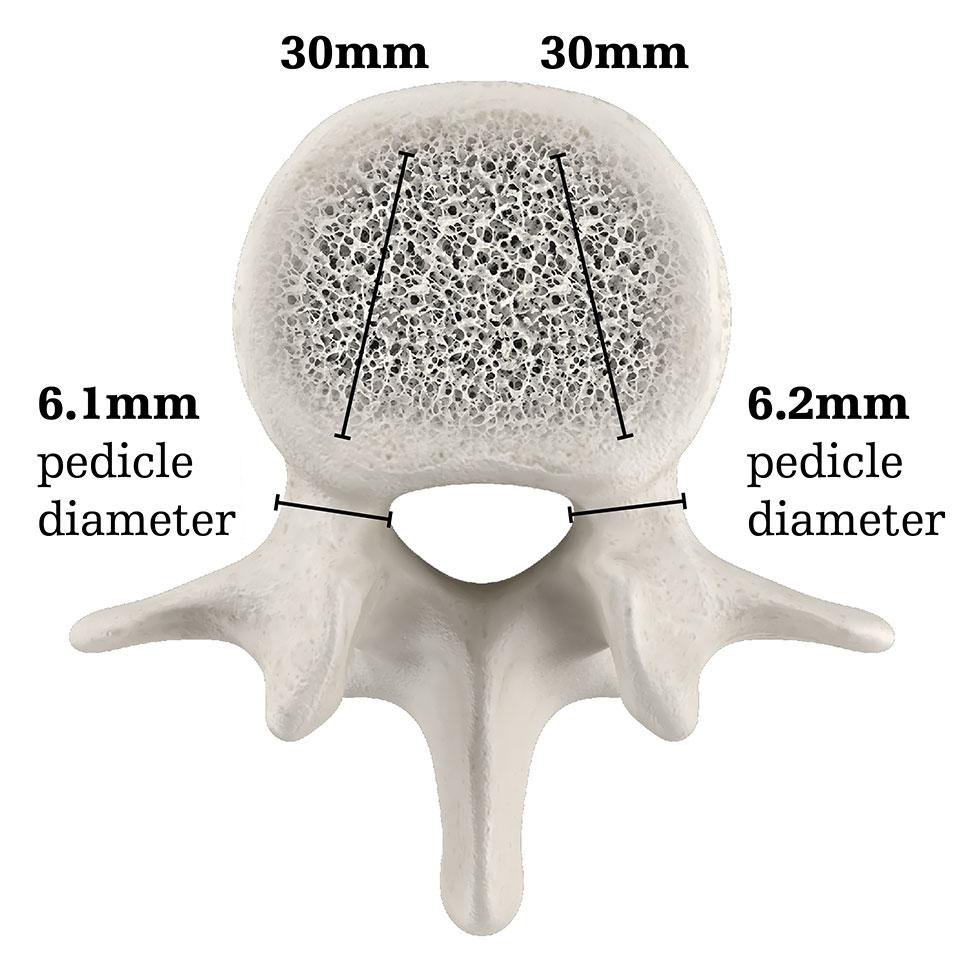 Vertebral body length
In order to define the largest implant size that can be opened in the vertebral body, the length of the vertebral body must also be measured.
Overview of SpineJack procedure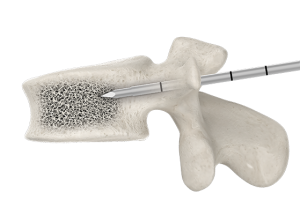 1
---
Access cannula
Insert the cannula into the posterior one-third of the vertebral body.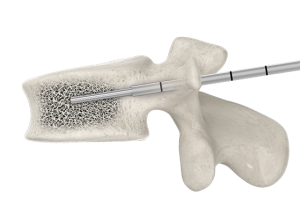 2
---
Guidewire
Insert the guidewire to the midpoint of the vertebral body, then remove the access cannula.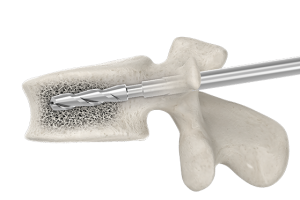 3
---
Reamer
Following the path of the guidewire, advance the reamer until it is entirely within the vertebral body.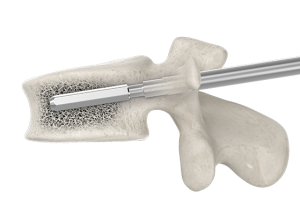 4
---
Template
Insert the template to clean the implant site and verify the length of the implant.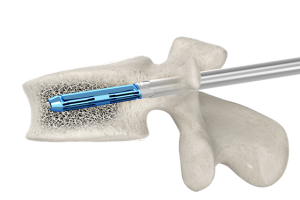 5
---
Unexpanded
Place the SpineJack implant into the vertebral body.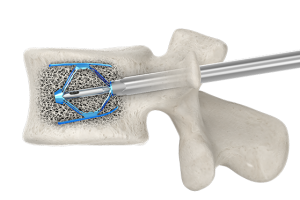 6
---
Expanded (without cement)
Expand the SpineJack implant to reduce the fracture and restore the anatomy.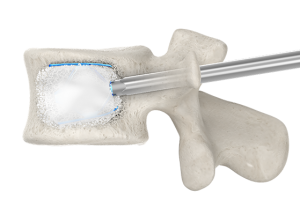 7
---
Expanded (with cement)
Inject cement to stabilize the fracture.